EvenStart has embraced a Reggio-inspired approach in our classrooms. This type of teaching arose in Italy after World War 2. The government of the time gave each municipality money to rebuild a sense of community lost during the war. Most towns built community centers, but the town of Reggio Emilia built a school as an investment in the future, and changed the meaning of the word impossible. Their philosophy spread around the world, and in 1991 was voted one of the ten best schools in the world.
Reggio is a philosophy, not a step-by-step program. Respect for children, families, staff, environments, materials, and self are at its heart. Through the use of space, light, colour, beauty, and natural objects, children's imaginations and intellect are provoked, thereby encouraging them to explore and pursue their interests.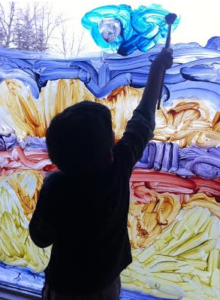 Imagination is at the heart of the learning.
Creativity and wonder are fostered by a great respect for children and their intelligence.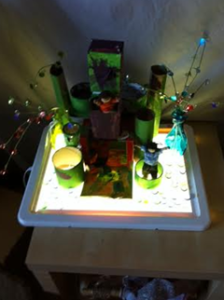 An environment that encourages calmness and slowing down is considered to be the third teacher. Through the use of space, light, color, beauty, and natural objects, Reggio-inspired classrooms are calming, nurturing, and engaging.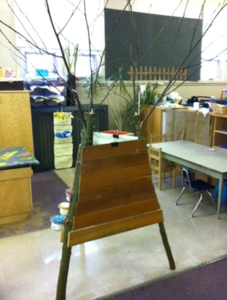 By listening closely to children at play and documenting their interactions, curriculum is based on the interests of the child, not on themes presented by the teacher. All children are seen as creative, competent, capable, and curious.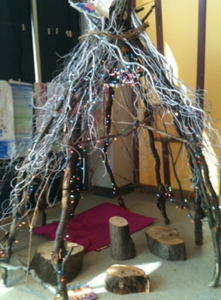 Relationships among children, parents, and staff are nourished through collaboration so that everyone feels valued.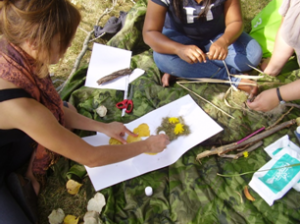 Children are encouraged to use different art media to show what they know.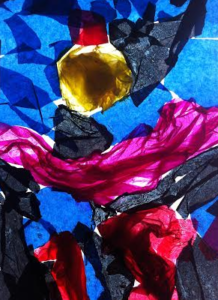 Children are encouraged to use recycled materials and "beautiful stuff" to create masterpieces.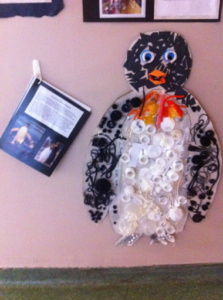 Reggio-inspired classrooms are all about play and about being in the moment with the child.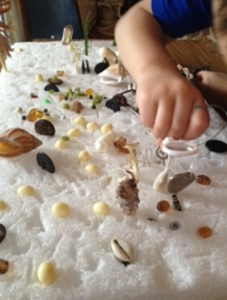 Reggio-inspired classrooms provide richness and are alive!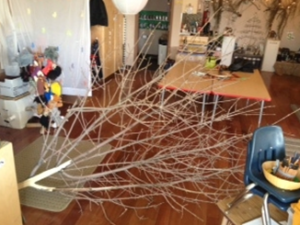 Recent Projects
Students at our Monterey Park location completed a beautiful clay mural of a tree in the entryway.