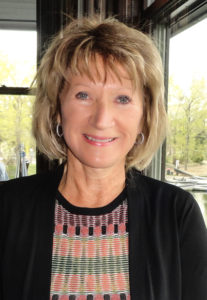 EXECUTIVE DIRECTOR OF THE EVENSTART FOR CHILDREN FOUNDATION
Ilona developed the concept for the EvenStart program after working with government and children's social services for 15 years. She believes that if the cycle of poverty, abuse, and neglect is to be broken, then intervention must occur sooner rather than later in a child's life — when this happens, difficult early life experiences are mitigated and miracles happen.
Ilona has been recognized for her work by Global TV as a Woman of Vision, by ATB, as a Mistress of the Modern and by the Premier of Alberta as the recipient of the Queen Elizabeth II Diamond Jubilee Medal.
Awards & Recognition
In 2012, ATB proudly presented Ilona Boyce with our Mistress of the Modern award. This award recognized seven Alberta women who stand firm in their beliefs and, without recognition, make a powerful impact on our province."
– Carol Harting Senior Financial Advisor, ATB Securities.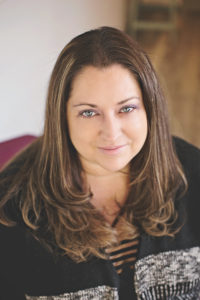 BRIANNA PARKHILL, DIP B.A.
DIRECTOR OF EVENSTART PROGRAMS AND SERVICES
Brianna is responsible for overseeing the operations of the EvenStart program. She works with the clinical staff, site managers and professional consultants in managing the Evenstart program. Brianna also coordinates Heartlands annual Christmas Hamper program, which provides hampers for over 100 families each holiday season. Brianna has worked at Heartland since 1995.
Brianna also enjoys camping, quadding, snowmobiling and spending time at the lake with her family. Brianna is married with twins, she has a boy and a girl and together they love to travel. Email Brianna: bparkhill@heartlandagency.org

DENISE LINDSAY
PROGRAM MANAGER FOR THE EVENSTART FOUNDATION
Denise is responsible for coordinating operations within the EvenStart Program at Heartland's Monterey Park location. In addition to overall site management and staff support, she also coordinates intake and assessment at Monterey Park, liaising with community partners and families to provide best supports for children with diverse needs. Denise is also involved with the EvenStart Foundation as the Program Manager, working to raise awareness of the initiatives undertaken by this grassroots charity within the community. She is passionate about working with families, and loves the opportunity to develop new resources and activities to build a sense of community with the children and families in the program.
Denise enjoys spending time with her husband and two active boys. Together, they have a love for baseball, adventuring, and live music. Email Denise: dlindsay@heartlandagency.org