WELCOME TO EVENSTART
The EvenStart for Children's Foundation is a local charity that has provided service to children from backgrounds of trauma, for over 20 years. We serve 240 children a year (ages three to five), from severe poverty, who are 'at risk' due to the effects of neglect, abuse, domestic violence, and other forms of trauma. Each Christmas season, we prepare hampers for almost 200 of the families.
The Evenstart Foundation has partnered with local Calgary artists to create a line of Silk, Cashmere and Pashmina scarves. With each purchase, 100% of the proceeds go to Evenstart to assist with the costs of a playground at our facility for children from backgrounds of trauma. Our goal is to raise $100,000 to assist with this project.
If you would assist in achieving this goal you can make a donation or shop our online scarf collections.
Thank you for your support!
This year we are super excited to announce that we are once again a participating charity in Shaw Birdies for Kids presented by AltaLink.
All donations made to EvenStart through #Birdies4Kids will be matched by up to 50%.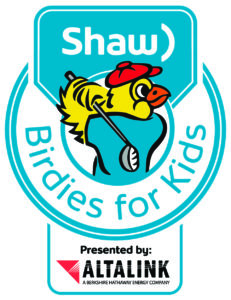 For more information about the charity or to participate:
EvenStart/ Shaw Birdies for Kids presented by AltaLink
In light of current events regarding COVID-19 we have some resources to reference, visit the link below:
Your donations to the EvenStart for Children Foundation help us provide physical, emotional and intellectual support to children in need. We need your help! Donate today to contribute to EvenStart's operational needs.
Are you ready to do something similar to what we at EvenStart Foundation do? Start your journey and be a part of one-of-a-kind program addressing the needs of young children at risk.We need your help in getting the word out through your digital media platforms including but not limited to websites , social media etc. We will greatly appreciate your help in passing on the word to anyone who may be interested in donations or participating in our Christmas Hamper Campaign.If you have any questions , please reach out to bparkhill@heartlandagency.org or call us at Office: (403) 541-0277
This is the real world and real journey of real people who assist at-risk children in understanding their value and realizing their potential.
Learn More